Tents is a puzzle with relatively simple rules. Rohan Rao gives the rules as following on his blog:
Place one tent horizontally or vertically next to each tree. Tents do not touch each other, not even diagonally. The numbers outside the grid indicate the number of tents in the corresponding row/column.
Techniques can vary, but the following walkthrough gives some useful techniques to start off with.
I like to mark crosses in cells which are not adjacent to any trees, as there can't be any tents here.
The makes the 2 over the first column very useful, as both remaining squares must contain tents. The top tent is clear which tree it matches with, the bottom one less so. It can be useful to label these connections.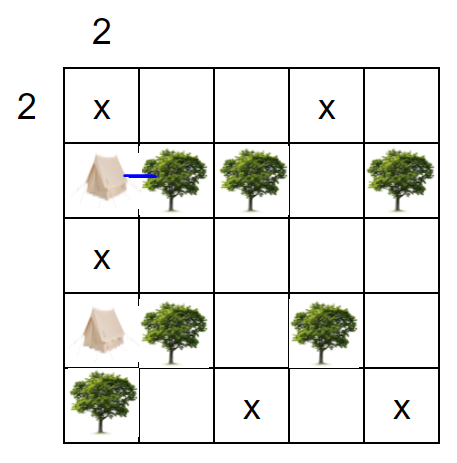 One very frequently used rule is that tents cannot touch each other, so we can cross out a lot of other cells now we know where these tents are.
This also left just two cells on the top row, so I filled in those cells with tents, and it was also clear where they connected. The tree in row 4, column 2 now only has one cell it can have its tent in.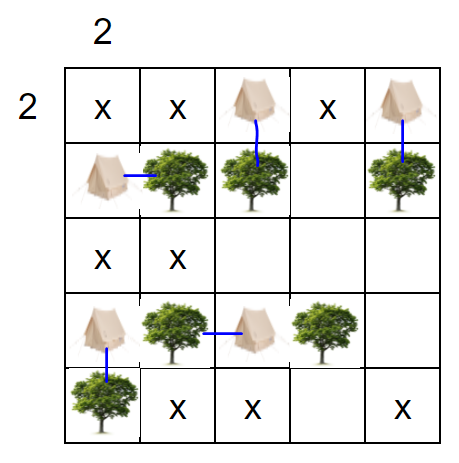 The last tree (row 4 column 4) can't have its tent up or down as then it would touch another tent, so it must go right, and we're done.